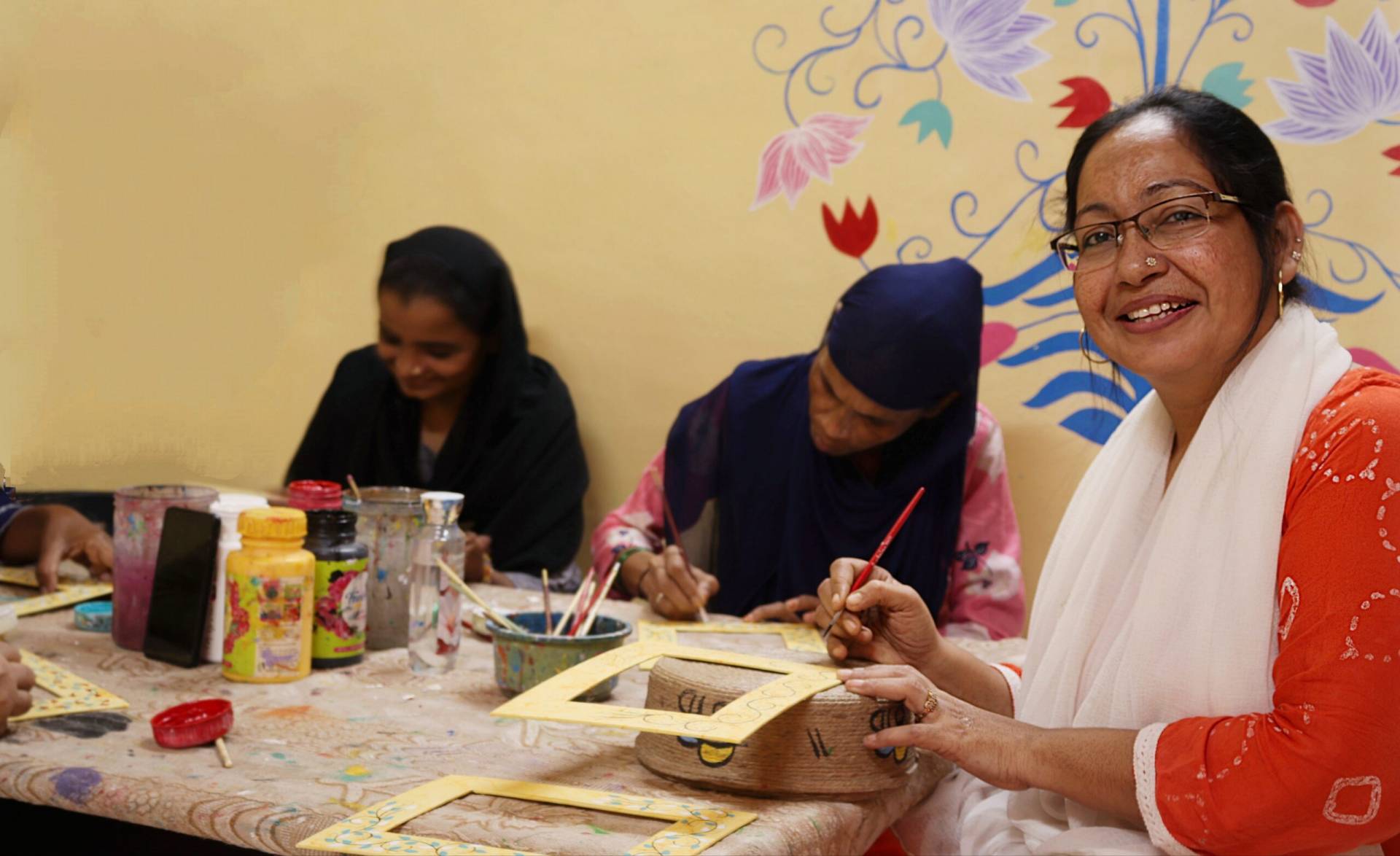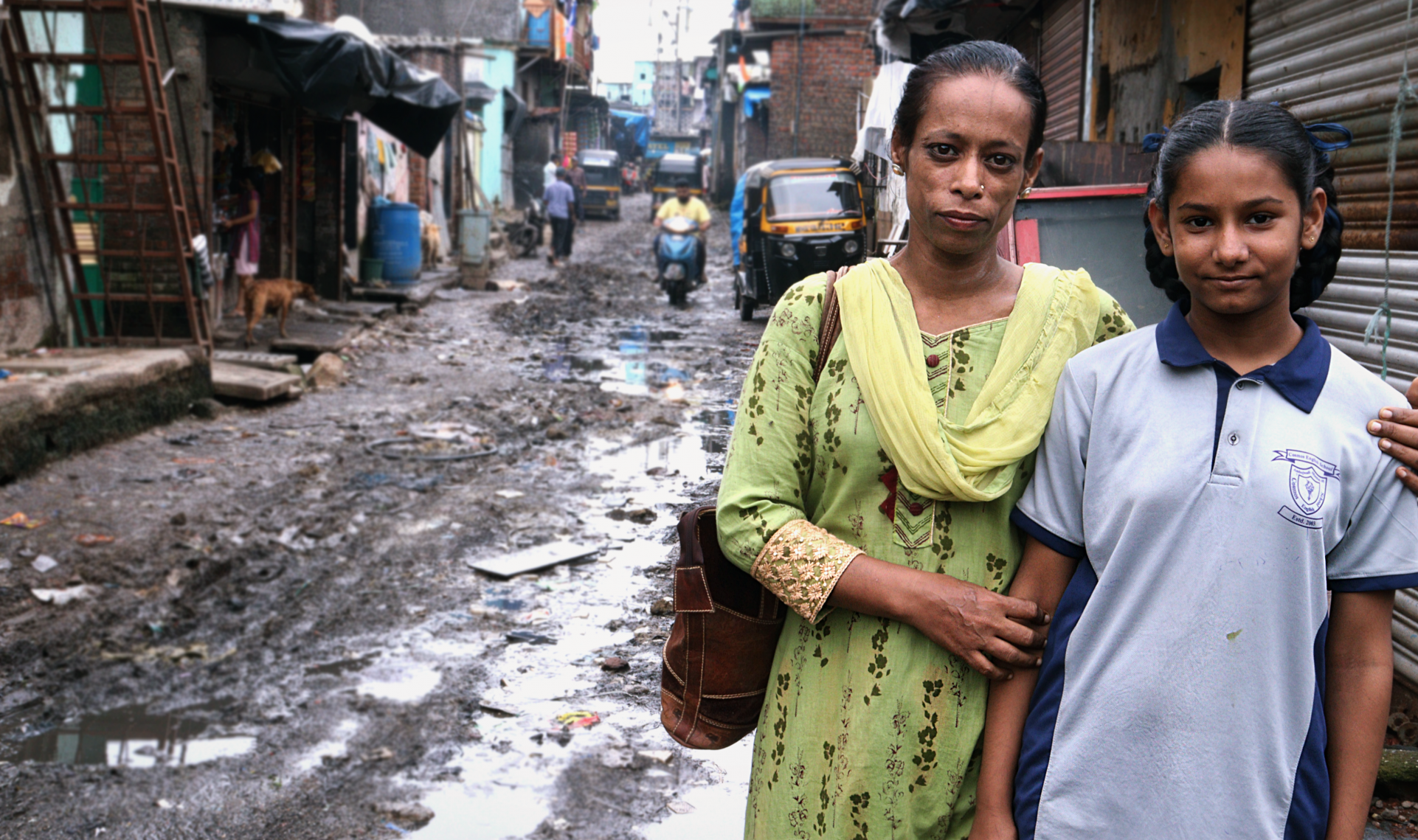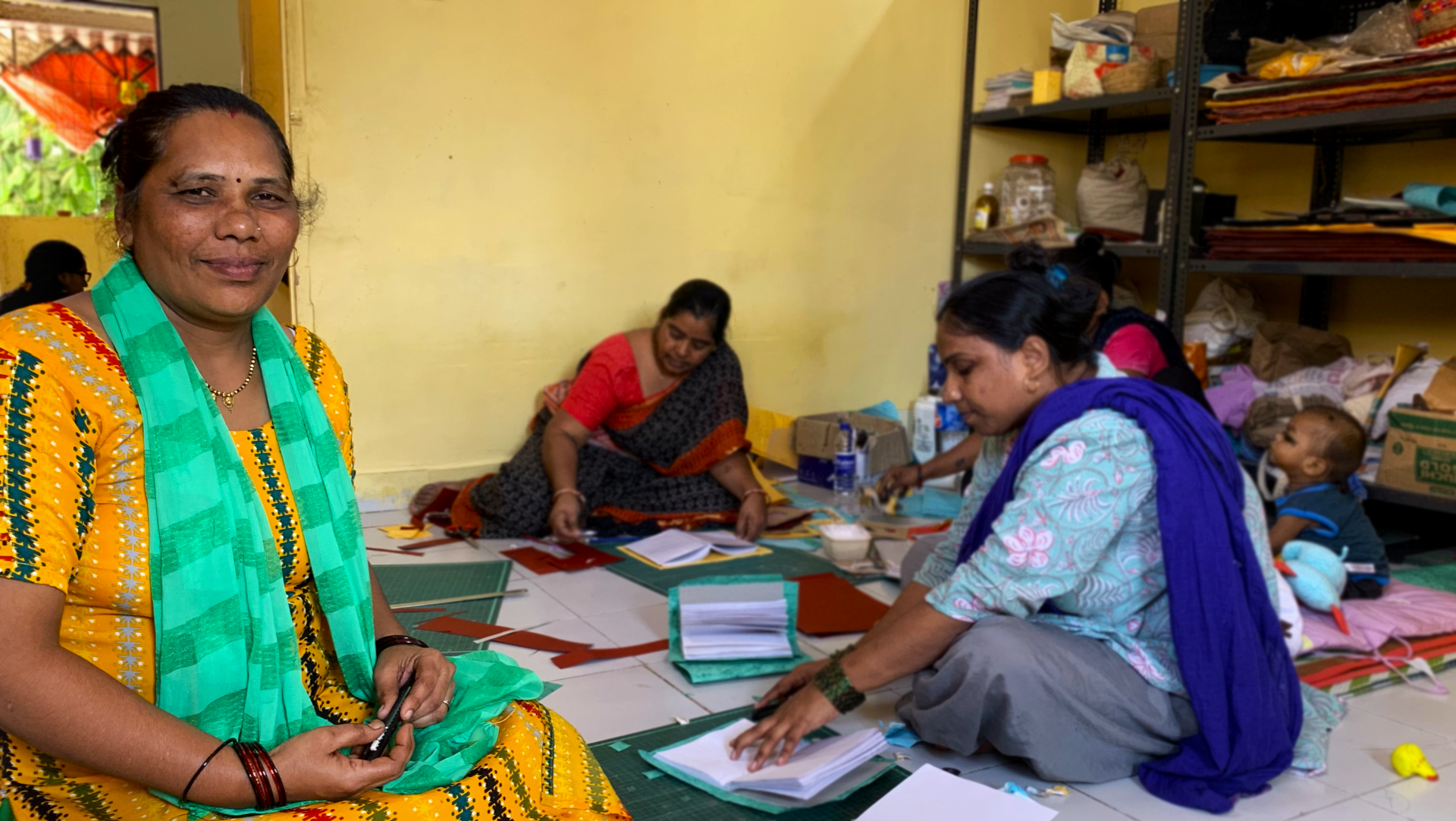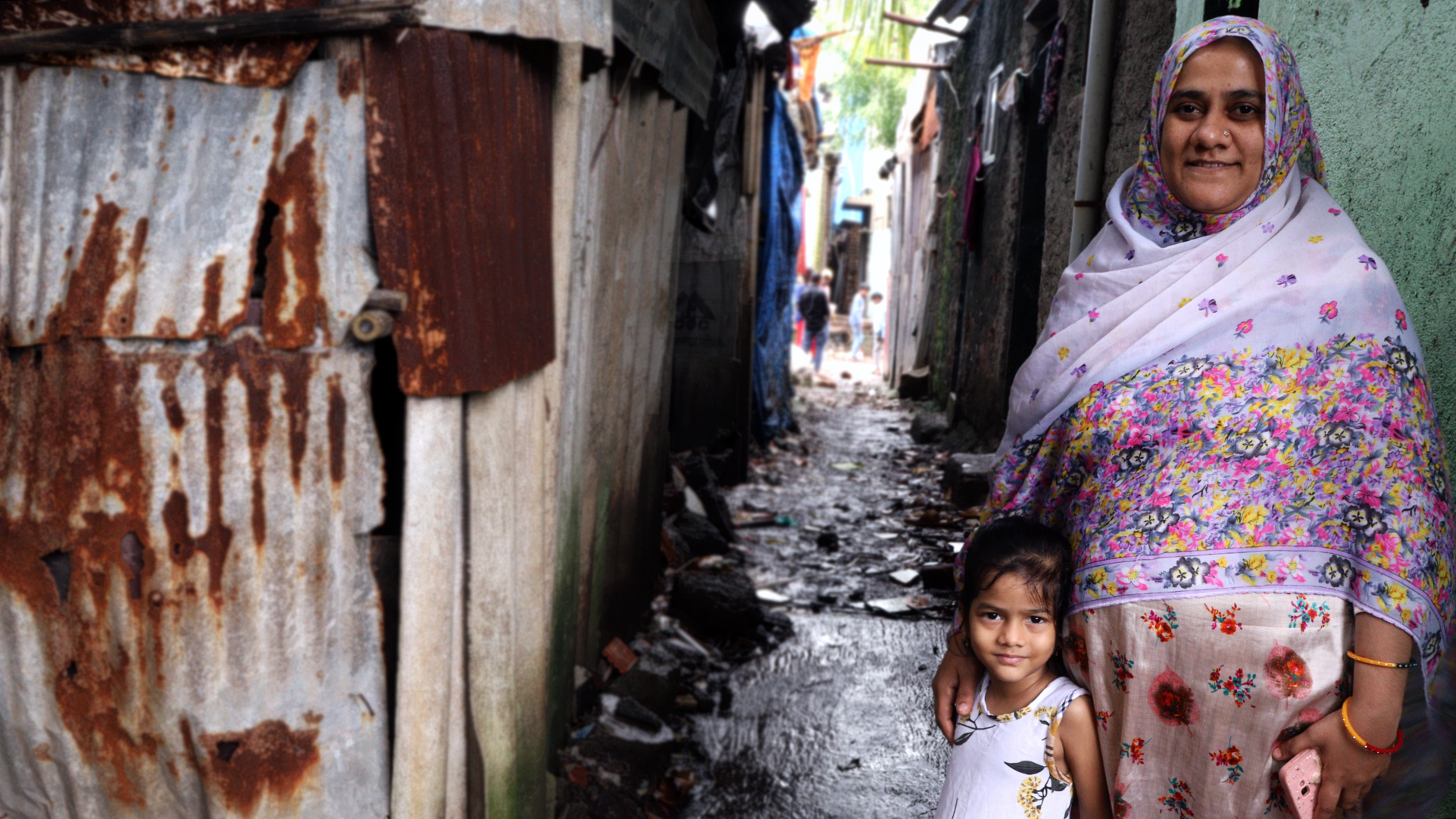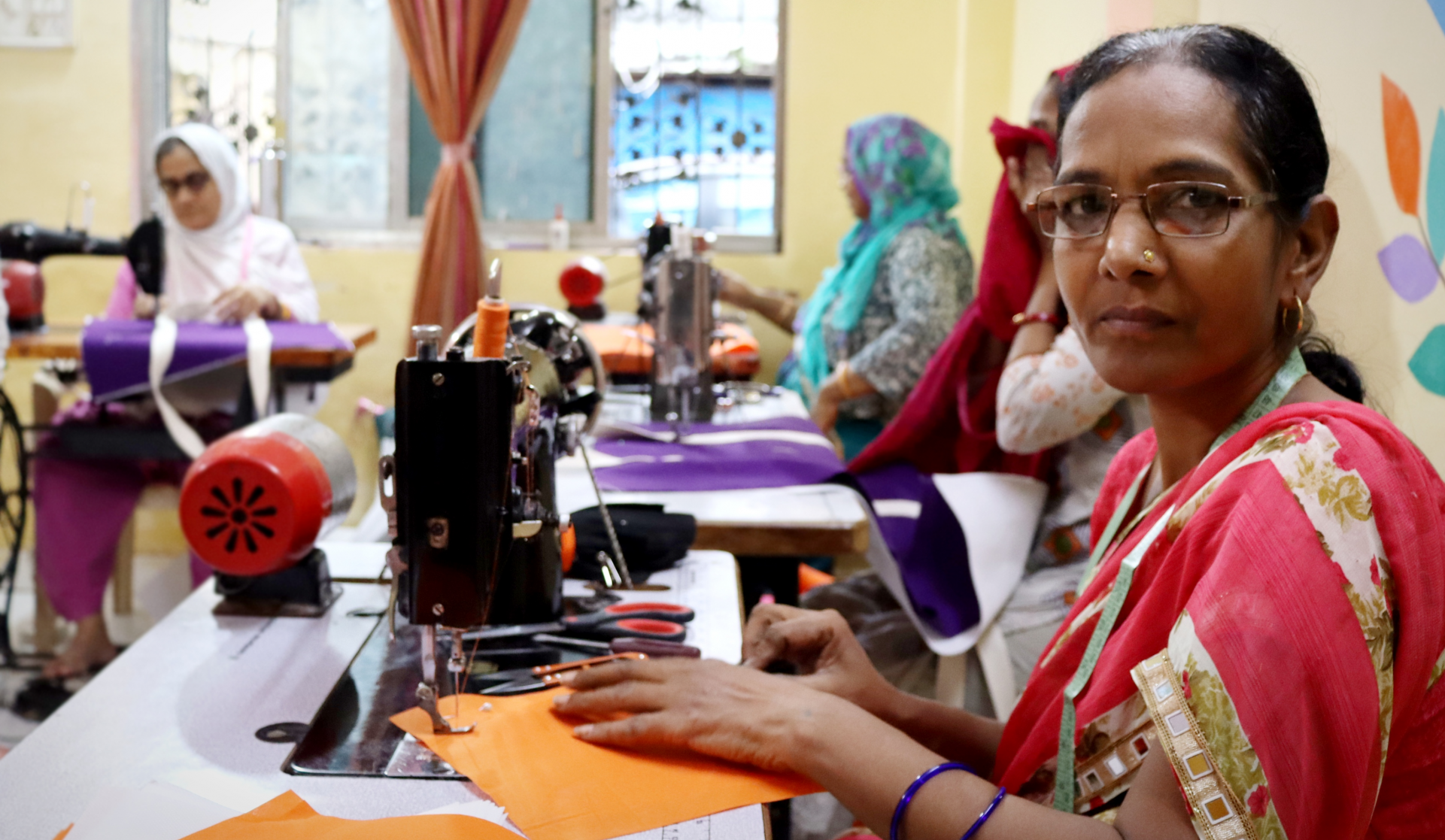 Shabnam Ji
"Discovering my potential and being able to paint and create beautiful products fills me with pride. This work has empowered me with light to dispel darkness in my life"
- Shabnam Ji
Uma Ji
"As a woman, I used to be someone's daughter, sister, wife, mother. Today I have my own identity as an artisan and that is my biggest source of strength."
- Uma Ji
Sunita Ji
"When I step out to work everyday, it feels liberating. Everyday we paint, craft, stitch, share, and create together. We are each other's support system and that takes away the stress of daily struggles. "
- Sunita Ji
Tabasum Ji
"I pass on my learnings to my children. My role has evolved from being a mother who in fulfilling domestic needs to that of an educator too."
- Tabassum Ji
Sadhana Ji
"I wanted to educate my children without understanding what it can lead to. Today I understand the value of education and how it can change lives through living examples of my own children."
- Sadhana Ji
We believe in an idea of a developed India where every individual has access to a dignified life and opportunities. Aftertaste was started with the vision to empower women from economically disadvantaged communities and empower them to break the vicious cycle of social and economic poverty. Aftertaste makes opportunities that come with knowledge, exposure and economic means, accessible to marginalised women from the urban low-income communities of Mumbai.
Theory of Change
Empowered women leads to empowered family
Aftertaste's work started with economic empowerment of the women of the community using art and craft as a medium and enabling the women to earn a dignified livelihood. Through the process of skilling the women and generating a livelihood, Aftertaste works with the women and their families continuously, to bring about social change by empowering them with knowledge and exposure to build capacity in the areas of education, healthcare and financial literacy leading to an improvement of the socio-economic condition of their families.
We bring to you most loved products created with the love, Perseverance, and Determination of the artists of Aftertaste when you choose us, you support the women and children of Aftertaste to break out of the vicious cycle of poverty and earn a dignified livelihood.
#bythewomen #ofthewomen #forthewomen