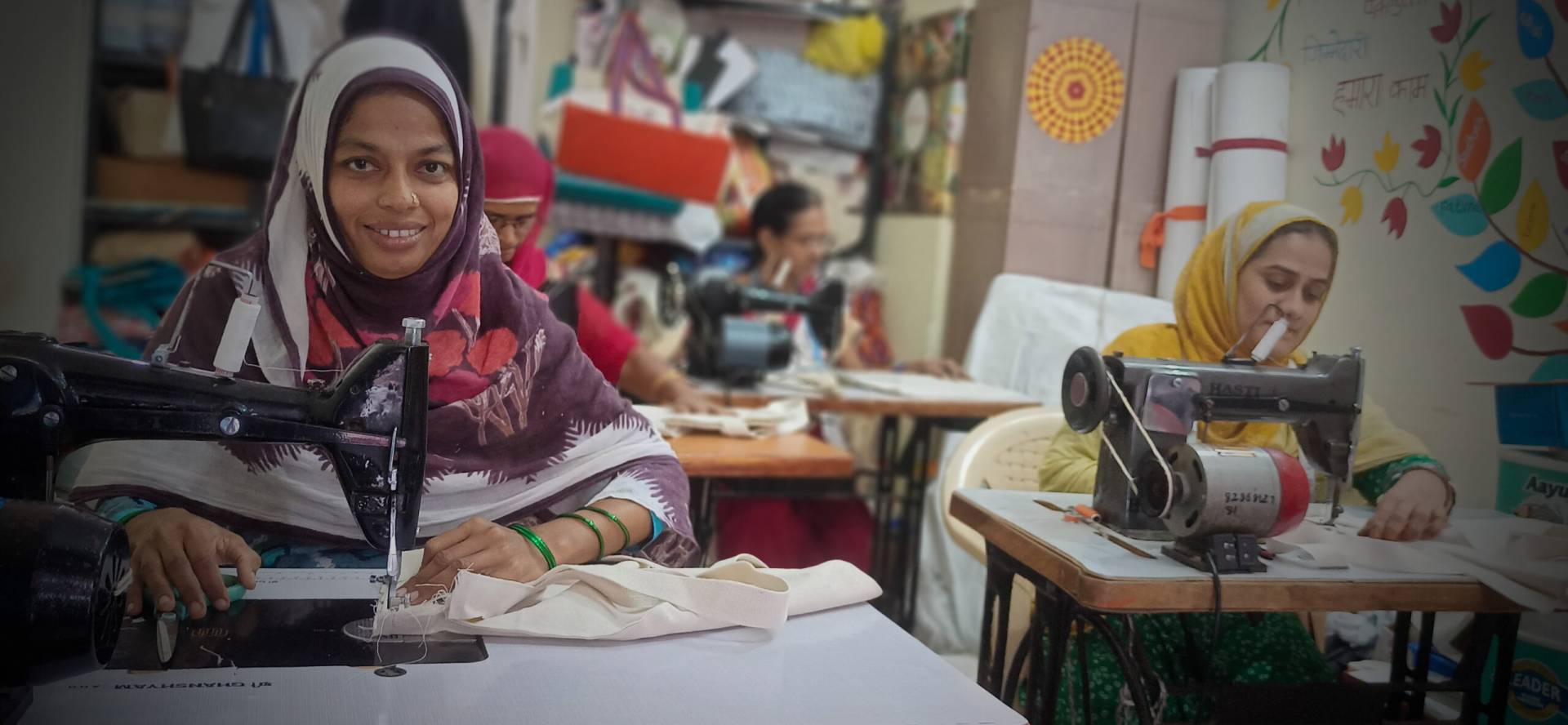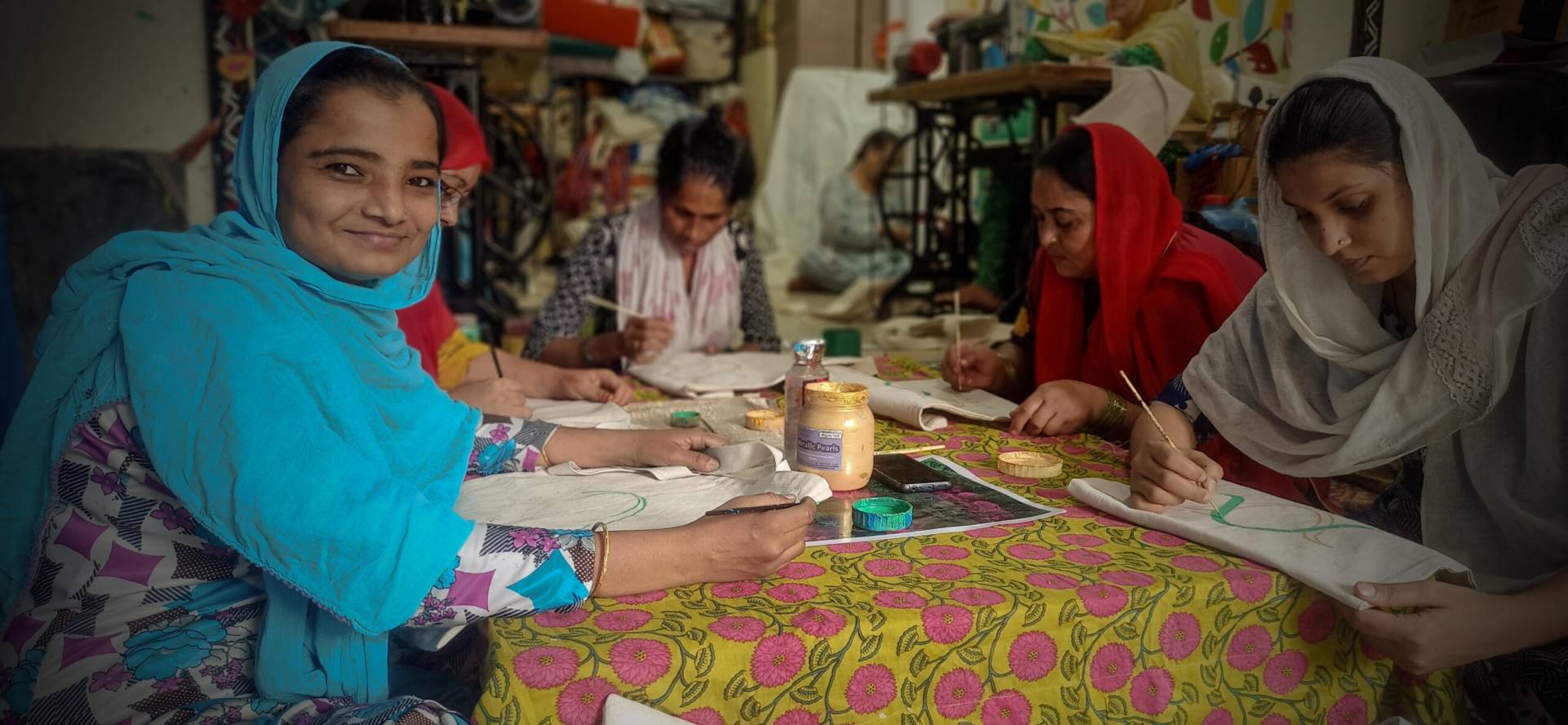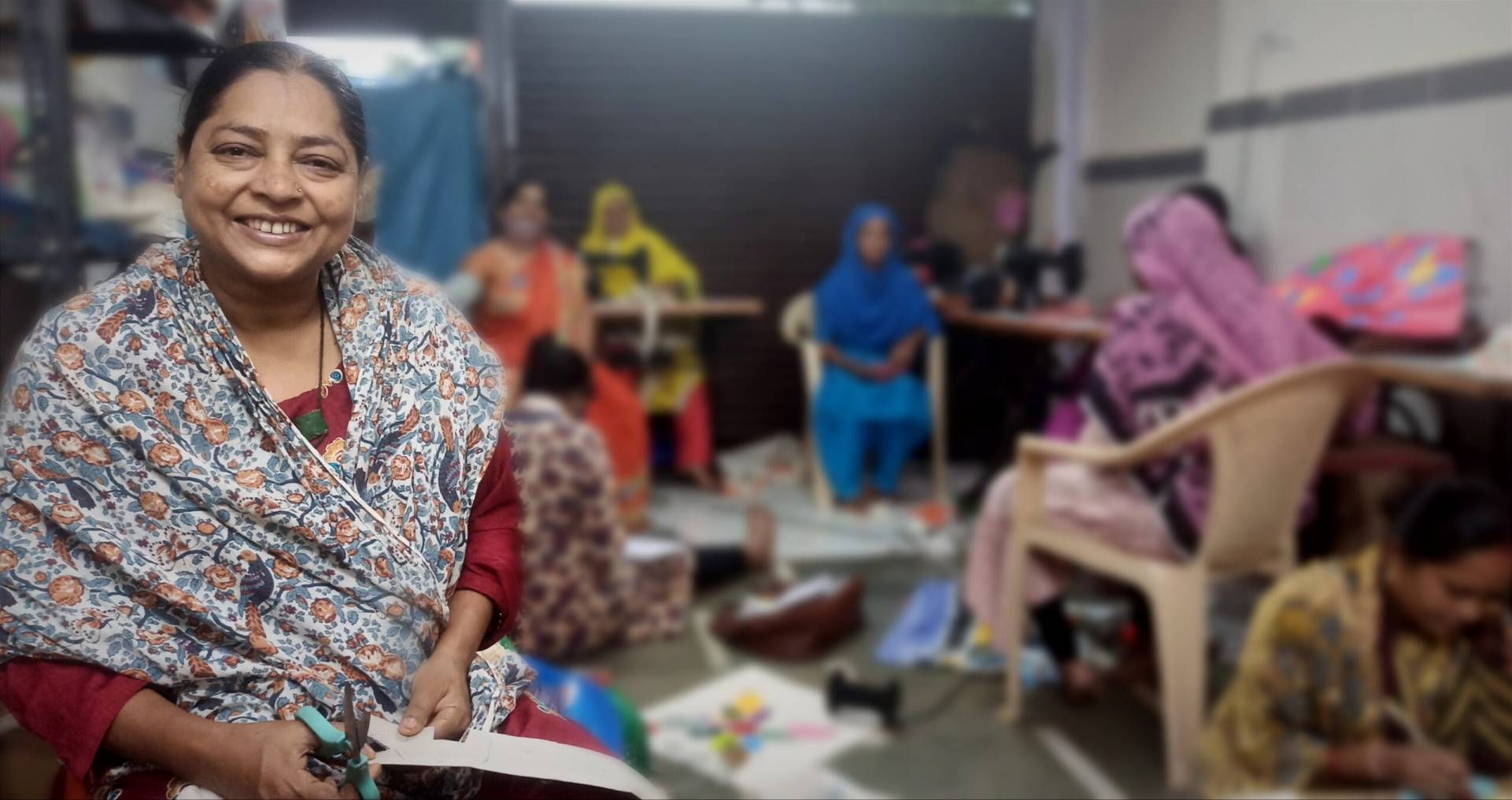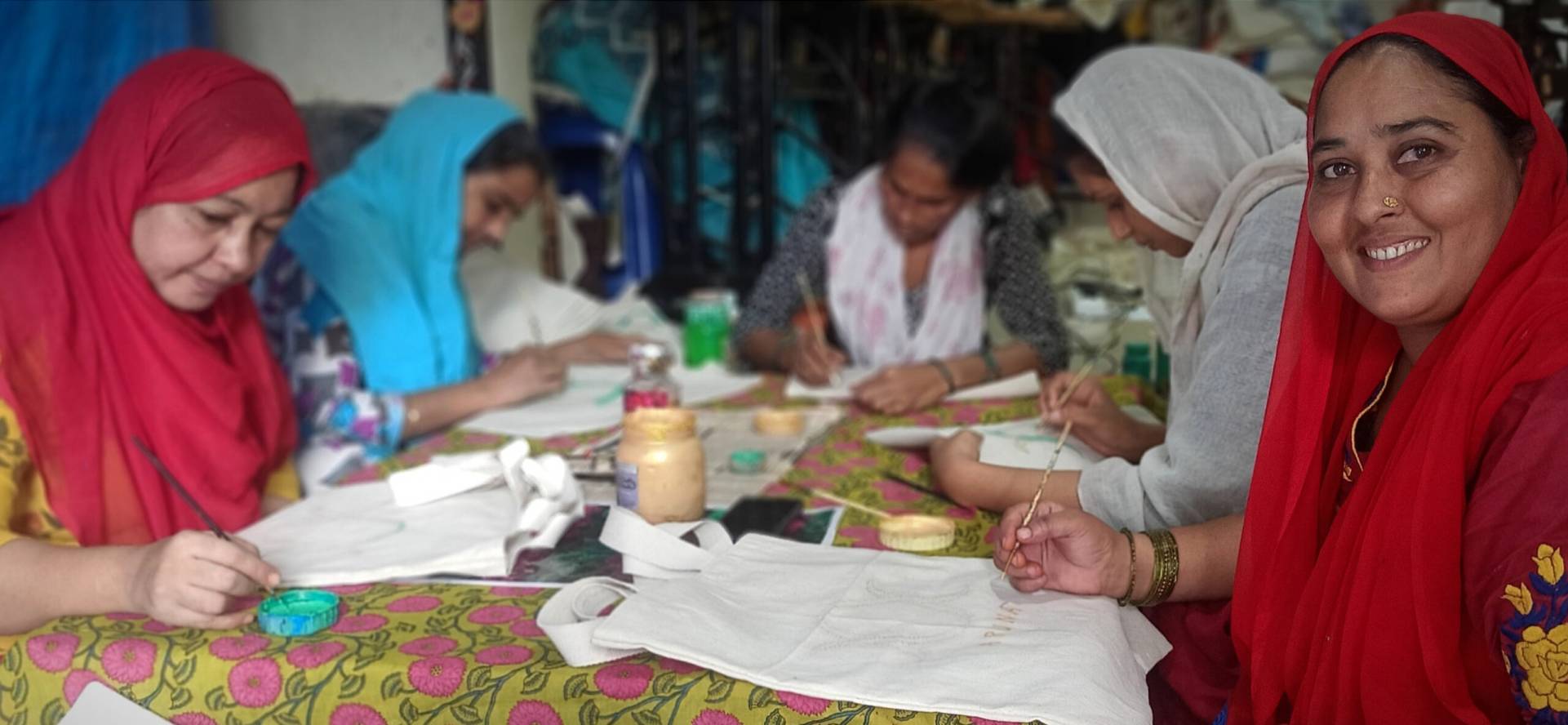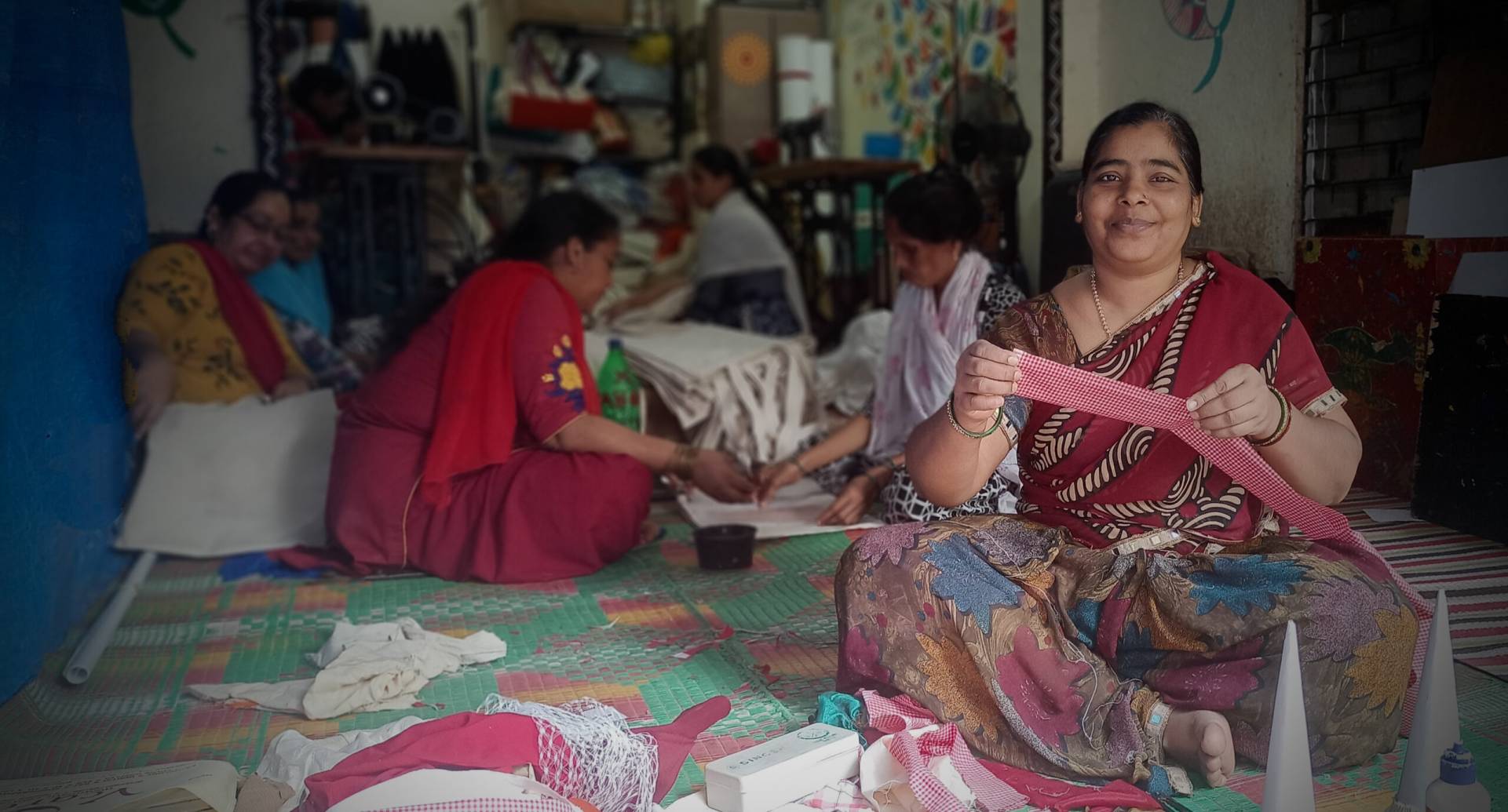 Slide 2
"I grew up knowing myself only to be a woman, destined to be a mother. Unimaginably, my identity as an artist has been the biggest source of empowerment."
- Ayesha ji
Slide 5
"When I was growing up, we always faced scarcity. Now our lives are beyond just survival, we can truly begin to thrive."
- Fatima ji
Slide 3
"To be respected is a feeling that is unparalleled. Earning a dignified livelihood has given me not only money, but also a respectable social standing. Women in my community look at me with inspiration and aspiration. It fills me with pride and deep sense of self-respect."
- Salma ji
Slide 4
"Our family experiences stability like never before. We are able to access medical, educational help whenever necessary. It has changed the way we live everyday."
- Rizwana ji
Slide 1
"My children can have a life I never had, they can study and dream. Our lives have changed, as our needs can now be taken care of."
- Kanchan ji
We believe in an idea of a developed India where every individual has access to a dignified life and opportunities. Aftertaste was started with the vision to empower women from economically disadvantaged communities and empower them to break the vicious cycle of social and economic poverty. Aftertaste makes opportunities that come with knowledge, exposure and economic means, accessible to marginalised women from the urban low-income communities of Mumbai.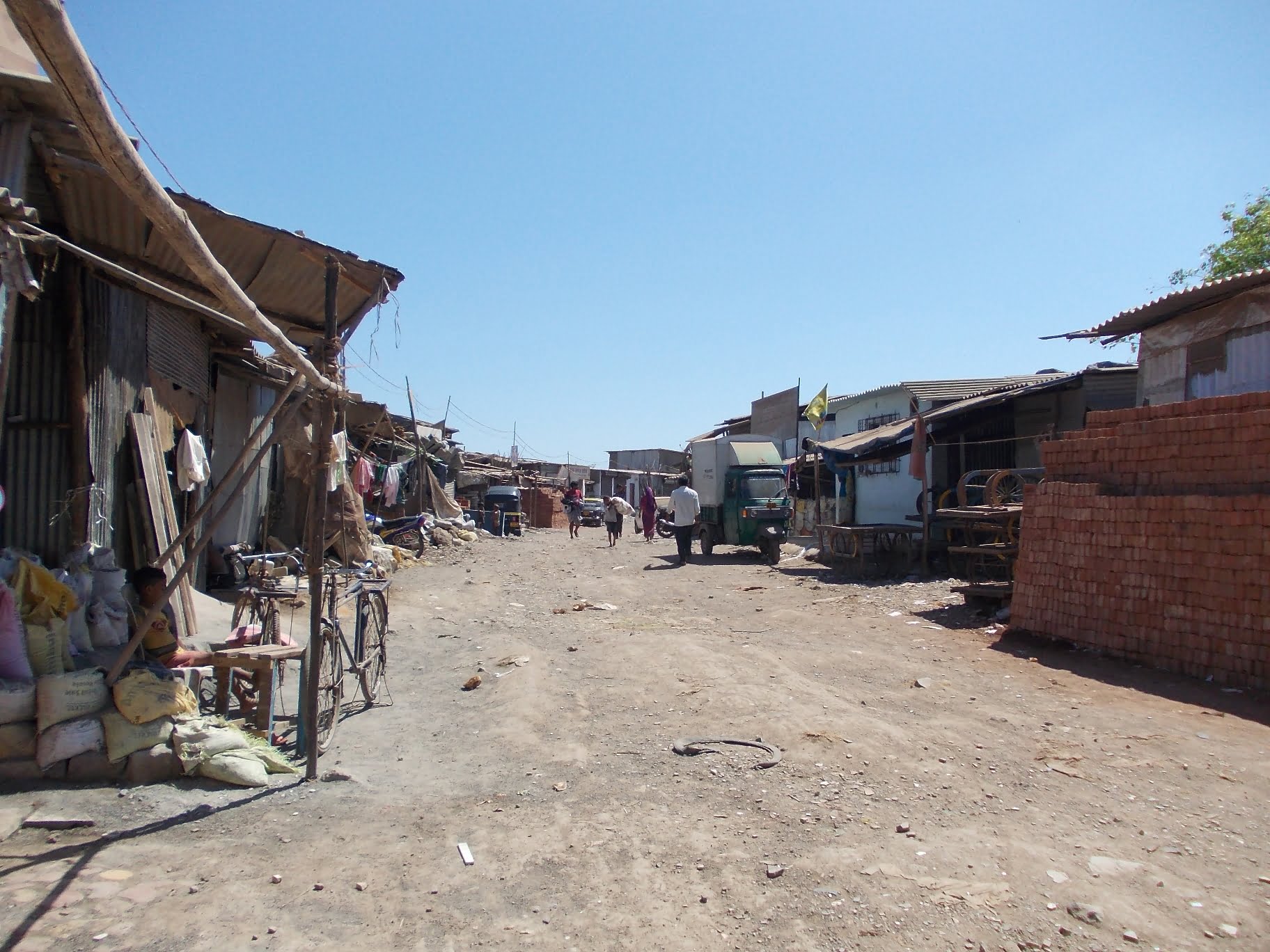 Poverty is rampant in the slums of Mumbai, as many who migrated with dreams of success, are struggling for basic survival. The millions that inhabit the slums live in abject conditions of social and economic poverty, especially the women and children.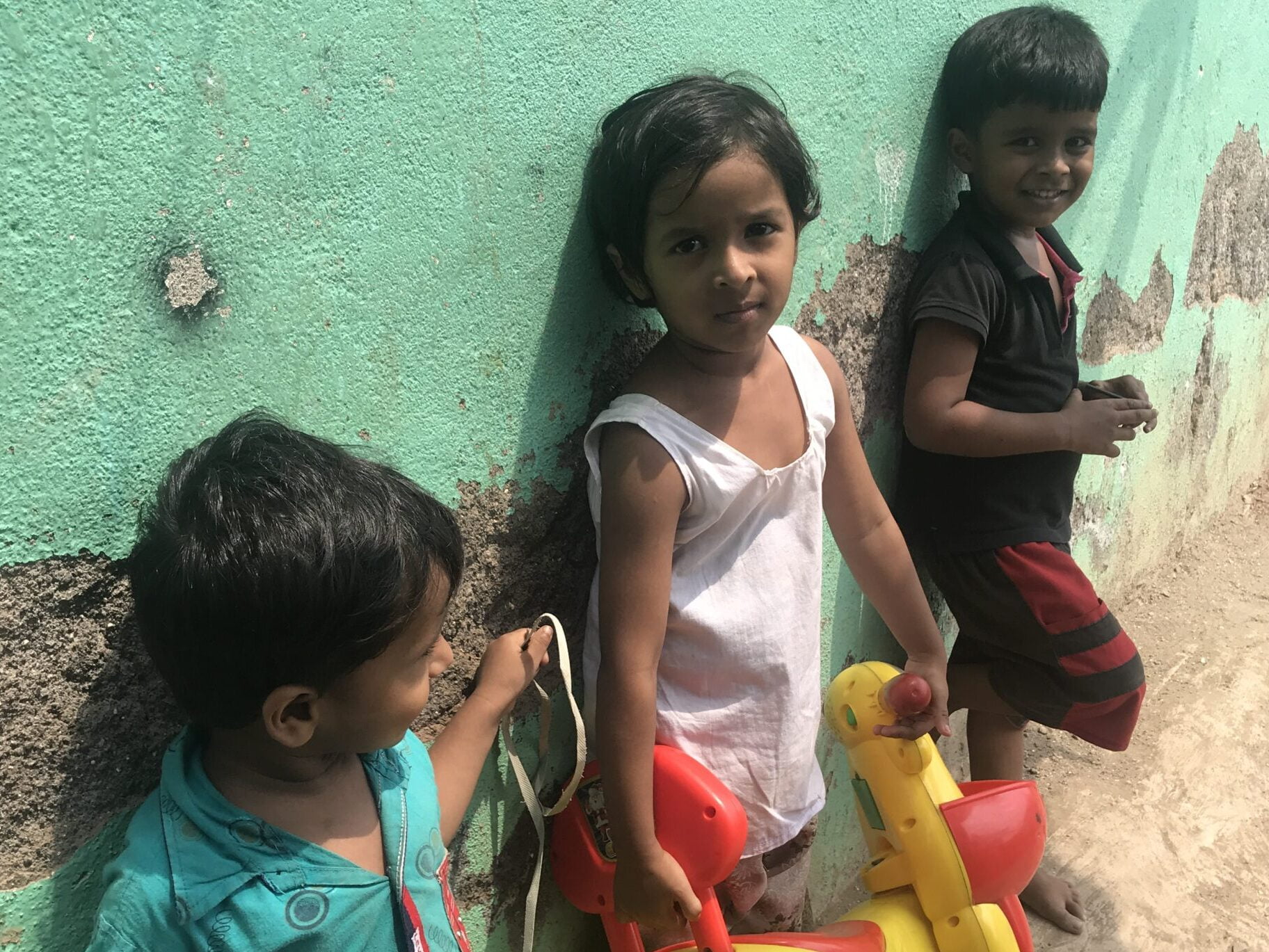 The women of these slums deal with the existential challenges, poor quality of life and patriarchy, resulting in women and children stuck in cycles of unfair wages, unfavourable working conditions and loss of dignity.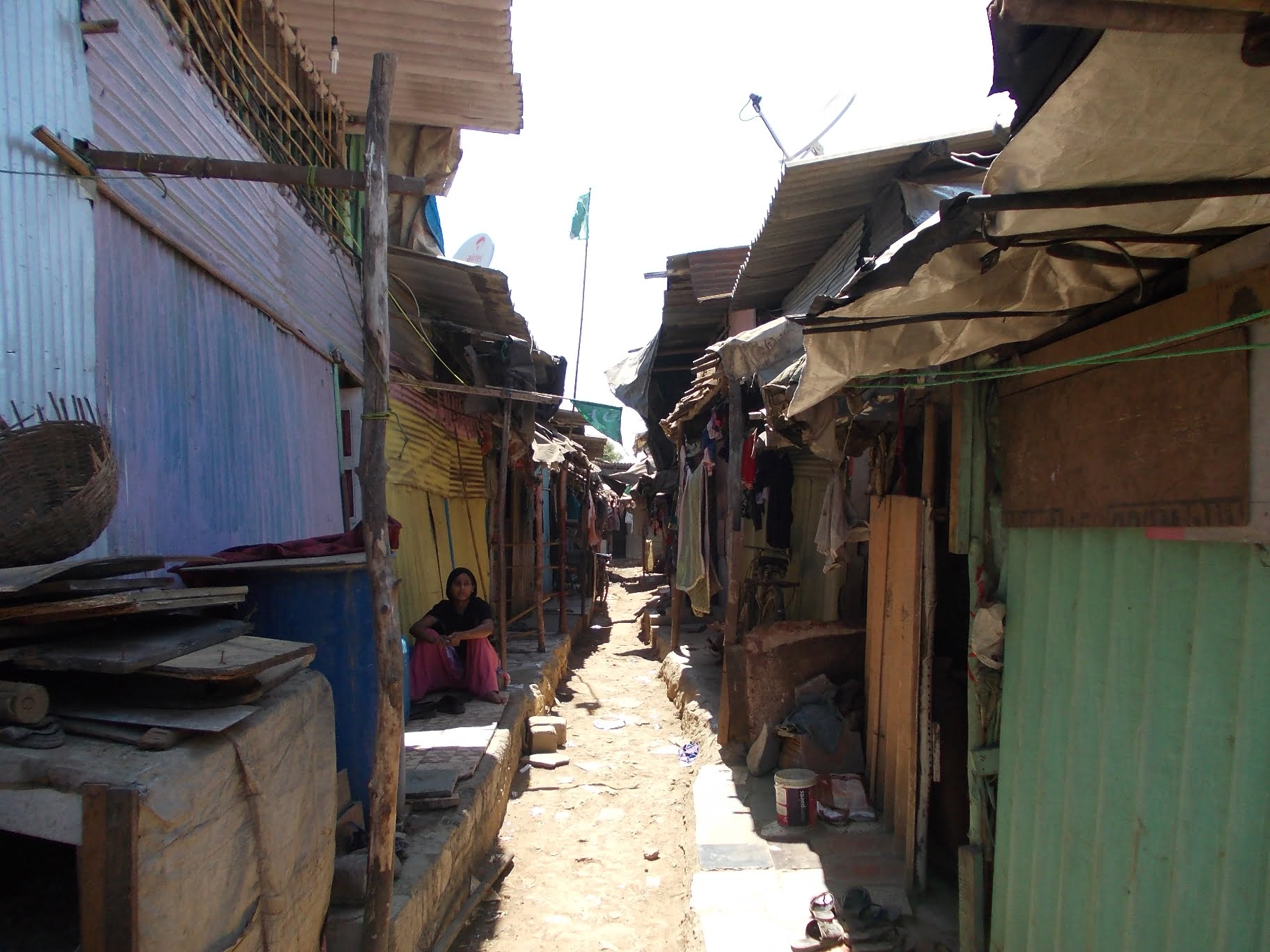 Due to lack of knowledge and awareness of government schemes and policies, the hard-earned money gets misused by several racquets which operate in the slum and dupe the people in the name of saving. The money earned is almost rendered useless.


Theory of Change
Empowered women leads to empowered family
Aftertaste's work started with economic empowerment of the women of the community using art and craft as a medium and enabling the women to earn a dignified livelihood. Through the process of skilling the women and generating a livelihood, Aftertaste works with the women and their families continuously, to bring about social change by empowering them with knowledge and exposure to build capacity in the areas of education, healthcare and financial literacy leading to an improvement of the socio-economic condition of their families.
We bring to you most loved products created with the love, Perseverance, and Determination of the artists of Aftertaste when you choose us, you support the women and children of Aftertaste to break out of the vicious cycle of poverty and earn a dignified livelihood.
#bythewomen #ofthewomen #forthewomen