Next Generation of Aftertaste
Aftertaste began in a classroom full of students, and has had student development as one of its key intentions from the start. In the last few years, we have seen the next generation of Aftertaste really take initiative, opportunity and truly grow. We are so proud of each of them and here are some of their beautiful journeys.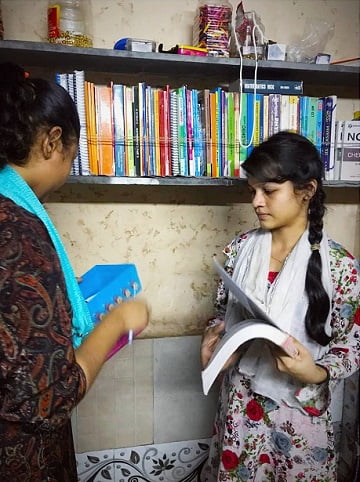 Farheen Khan
Meet Farheen Khan, a 12th grade student of Science, associated with the cause of Aftertaste since she was in 7th grade, and she credits her educational success to Aftertaste. Apart from helping her household financially, the organization gave her access to a good education. She aspires to attain self sufficiency and start an organization for children with special needs. She believes that every woman should strive to empower other women around her and that Aftertaste promotes that very sentiment. She wishes to see the organization expand and reach across India!
Sajid Ali
Meet Sajid Ali, a bright, inquisitive learner with a scientific temperament, pursuing grade 12th Science. His mother was one of the first members of the organization, and her work allowed her to connect with people outside her home, which was uncommon amongst the housewives of their village. Sajid has witnessed the transformation in the behaviour of people around him, and is grateful for the support given to him educationally and financially by Aftertaste. Sajid represents the next generation of Aftertaste on different panels, like Teach For India alumni conference etc. and is a shining example of the future that lies ahead.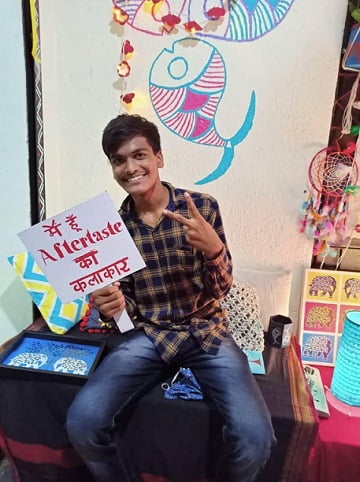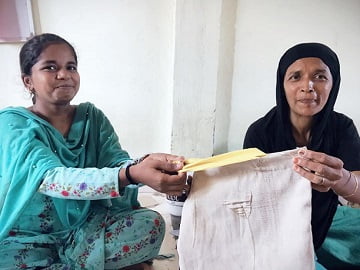 Sana Sayyed
Meet Sana, a bright grade 12 Science student, whose mother has worked with Aftertaste for the last 5 years. Sana describes Aftertatse as a family which extends a support system to anyone who joins it. Apart from the financial and educational support, she is grateful for all the moral and emotional support that she has received from the organization. She dreams to be more like her mother, independent and receptive. She wishes to inspire the young girls of her village to educate themselves and stand on their feet. Sana is a great orator and wants to study law.
Zeenat Ansari
Meet Zeenat, a promising Grade 12 commerce student, who has been a part of the Aftertaste family since she was in grade 5. Her mother has worked with the organization for more than 6 years. According to her, Aftertaste has laid a strong foundation for her family, both literally and metaphorically. At Aftertaste, her mother realized her true potential and understood the importance of women in society, choosing to educate her daughter to the greatest extent possible. Zeenat admires her mother's resolve and tenacity and wishes to be strong and independent like her. Her desire is to always support Aftertaste to the best of her abilities, and is currently volunteering at Aftertaste.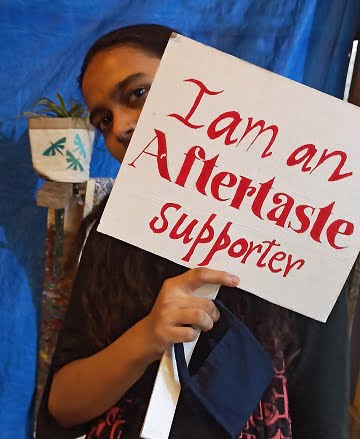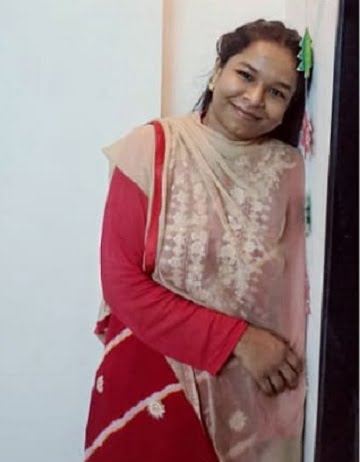 Zainab Shaikh
Meet Zainab, a student pursuing Company Secretary. Her mother has been a part of Aftertaste for the last two years. After being introduced to Aftertaste through her mother, she started teaching a few 12th graders to assist the organization. Her mother's work has inspired the children in her home to pursue their education with more promise. Working with Aftertaste has stabilized their financial situation. And changed their mindset on several social issues. The organization has strengthened her resolve to continue her studies and stand on her feet. She wishes to support this organization after completing her education successfully.
Haseena bhat
Meet Haseena, who possesses a bachelor's degree in education and has worked as a teacher for a year. Her mother has worked in Aftertaste for 7 years. Her society did not encourage the education of girls and her mother was not aware of its importance, and joining the organization shifted her thinking and broke a lot of barriers making way for education and empowerment. Haseena was selected as a Gender Lab Fellow, as a part of Avanti Young Women's Leadership, which is a program designed with the dream of young women to be independent and live a life based on their own choices. She wishes to establish a school in the next five years in her parents' village. We are always in awe of young women like Haseena, who have the courage to challenge the status quo and build their own lives.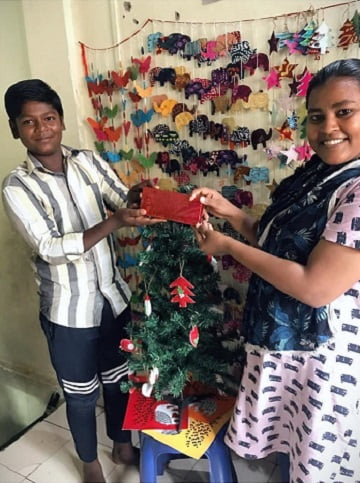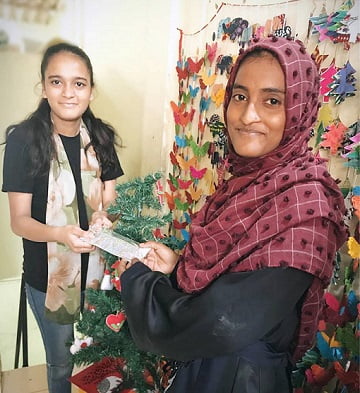 Zareena bhat
Meet Zareena, who has a diploma in education and has been able to pursue her higher education because of the shift in mindset brought about after her family's association with Aftertaste. Zareena describes how her financial circumstances underwent a drastic change since her mother joined Aftertaste and even simple instances like acquiring a gas stove to cook food, as opposed to using wood for the same, brought her a lot of happiness and fulfillment, A true inspiration, she wishes to continue studying to start a school with her sister focused on educating and empowering young girls in her native place.